APARTMENT FOR RENT
Šermířská Praha 6 - Břevnov
Reserved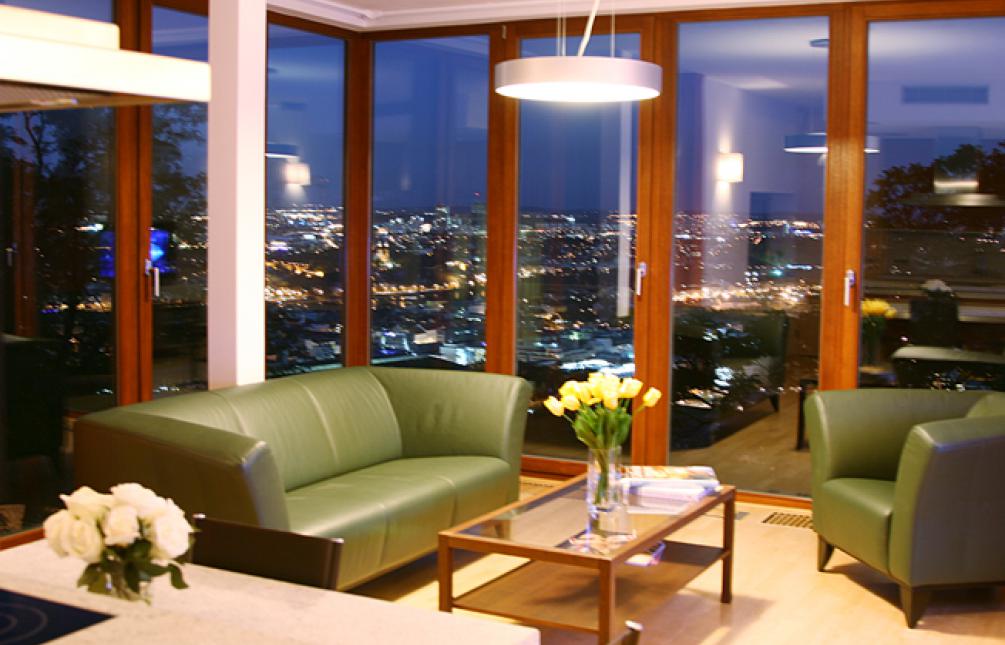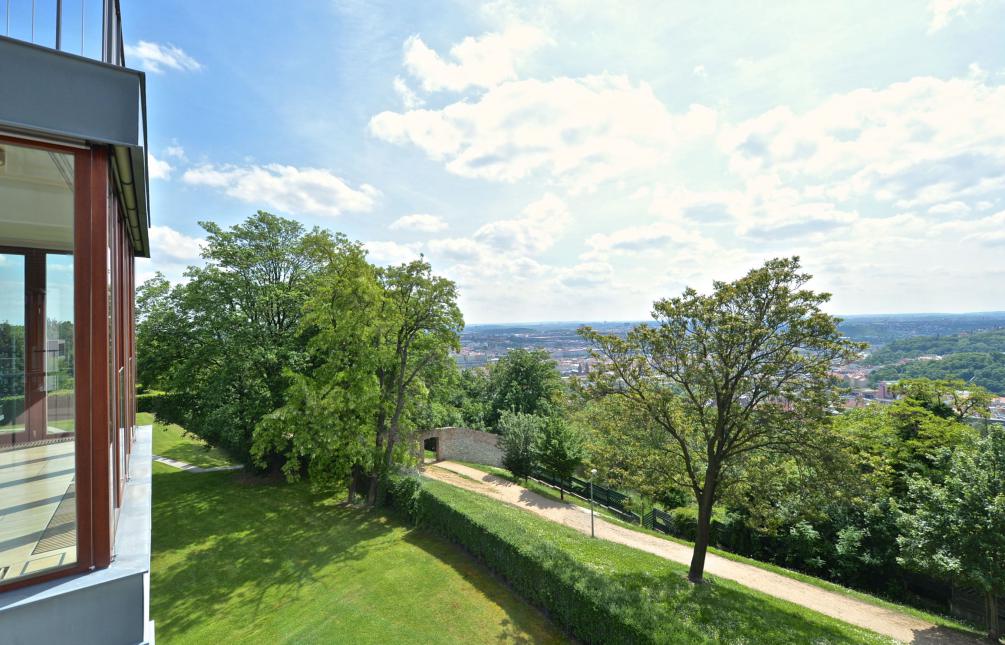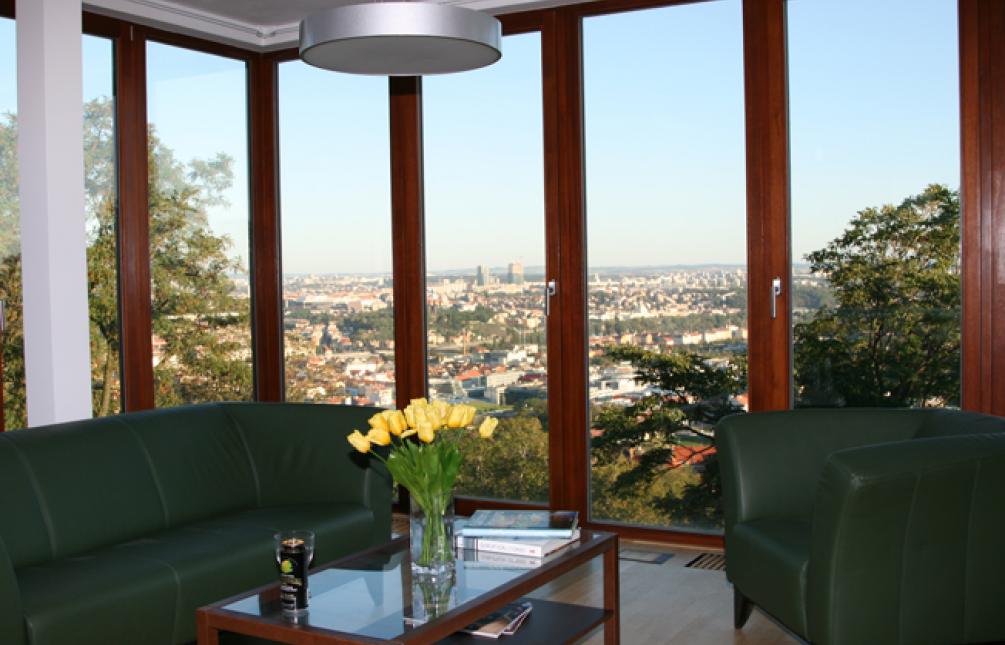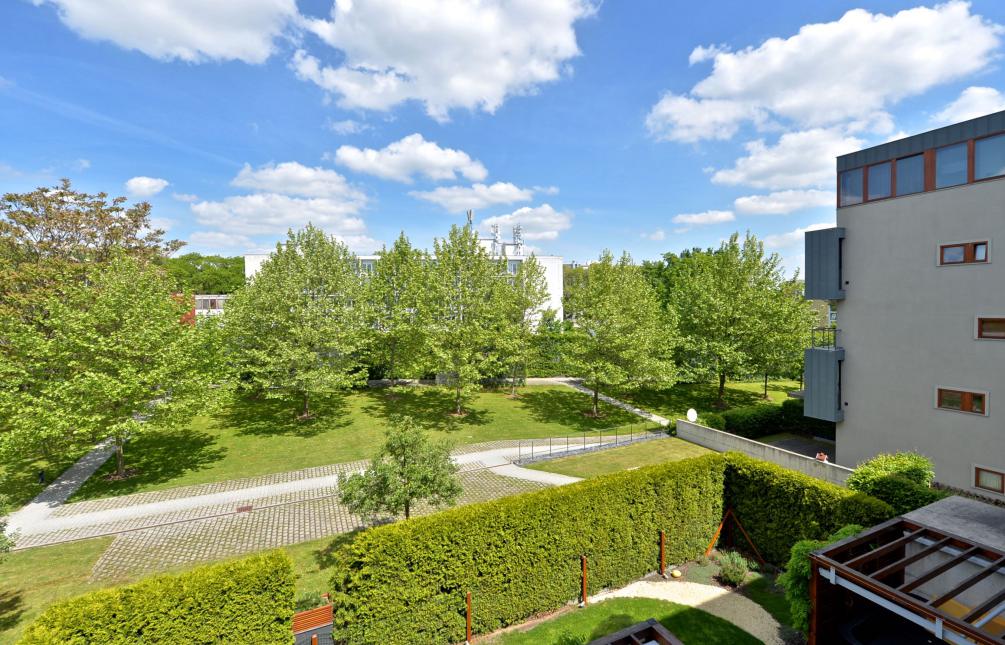 More photos...
More photos...
Space:
Price:
30 000 CZK (1 161 EUR)
ID:
4589
Size :
60 m2
Monthly fees:
Enjoy brilliant natural light along with breathtaking vistas in a showplace apartment set in a private, gated enclave above the Petřín Hill. The first class residence building Villa Park Strahov, home on a hill with views in every direction, is a wonderful example of the famed A 69 studio. The impressive modern block property is extremely private, offering 24-hour porterage, security, underground parking, and a direct access to Kinsky Garden. Villa Park Strahov presents contemporary Prague living of superb architectural qualities offering unique housing in the quiet neighbourhood and yet close to city centre.
The interior includes a fully fitted kitchen with dining area, living room with access to the balcony, 1 bedroom, 1 bathroom with a tub, double sink, and toilet, a utility room equipped with a washing machine, and an entry hall.
Special features : hard wood floors / tiles, marbletiled working desk in the kitchen, floor-to-ceiling windows, TV, video entry phone, alarm. One garage parking space is allocated to the apartment. Aircondition.
Tenant´s fees: deposit for service charges and utilities CZK 7.500 / month
Location
Praha 6 Břevnov
Building
Bricks
Street
Šermířská
Ownership
Personal
Price
30 000 CZK (1 161 EUR)
Furnished
Furnished
Size
60 m2
Floor
1st floor
Floors
6
Lift
Yes
Balcony
Yes
Concierge service
Yes
Garage
Yes
Washing machine
Yes
Air-conditioning
Yes
Location
Praha 6 Břevnov
Building
Bricks
Street
Šermířská
Ownership
Personal
Price
30 000 CZK
(1 161 EUR)
Furnished
Furnished
Size
60 m2
Floor
1st floor
Floors
6
Lift
Yes
Balcony
Yes
Concierge service
Yes
Garage
Yes
Washing machine
Yes
Air-conditioning
Yes
Send request