APARTMENT FOR RENT
U Dívčích hradů Praha 5 - Radlice
Rented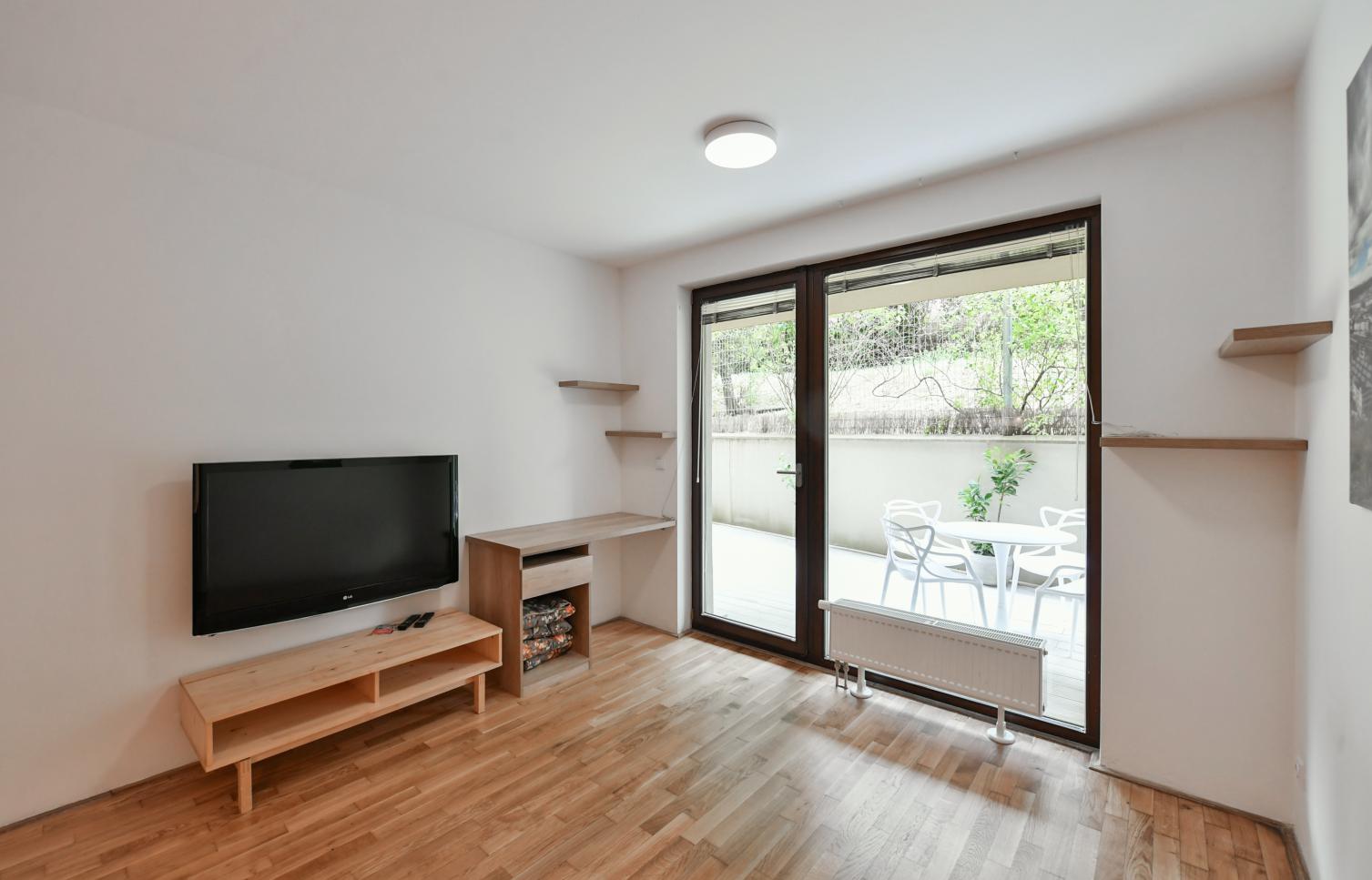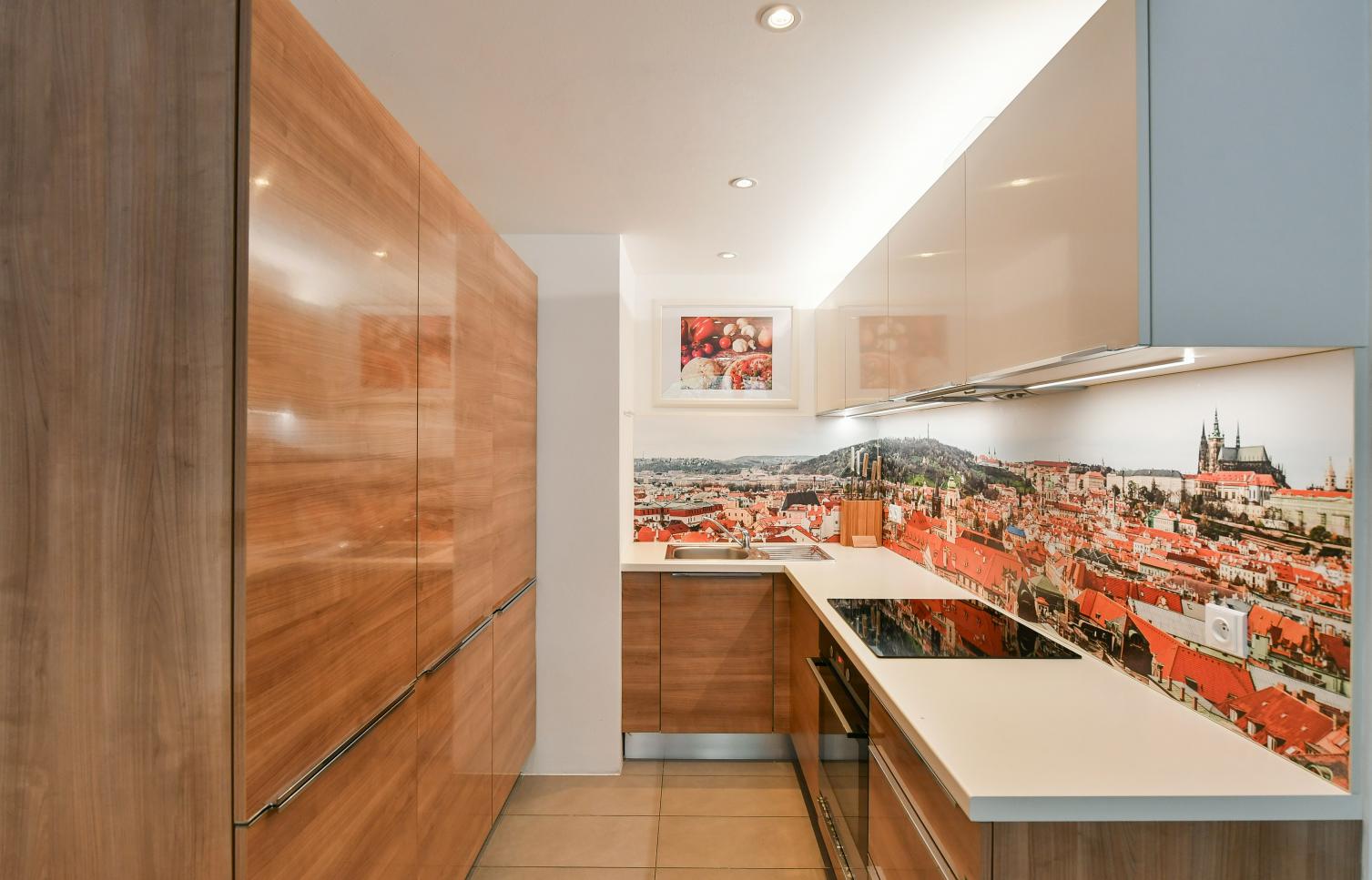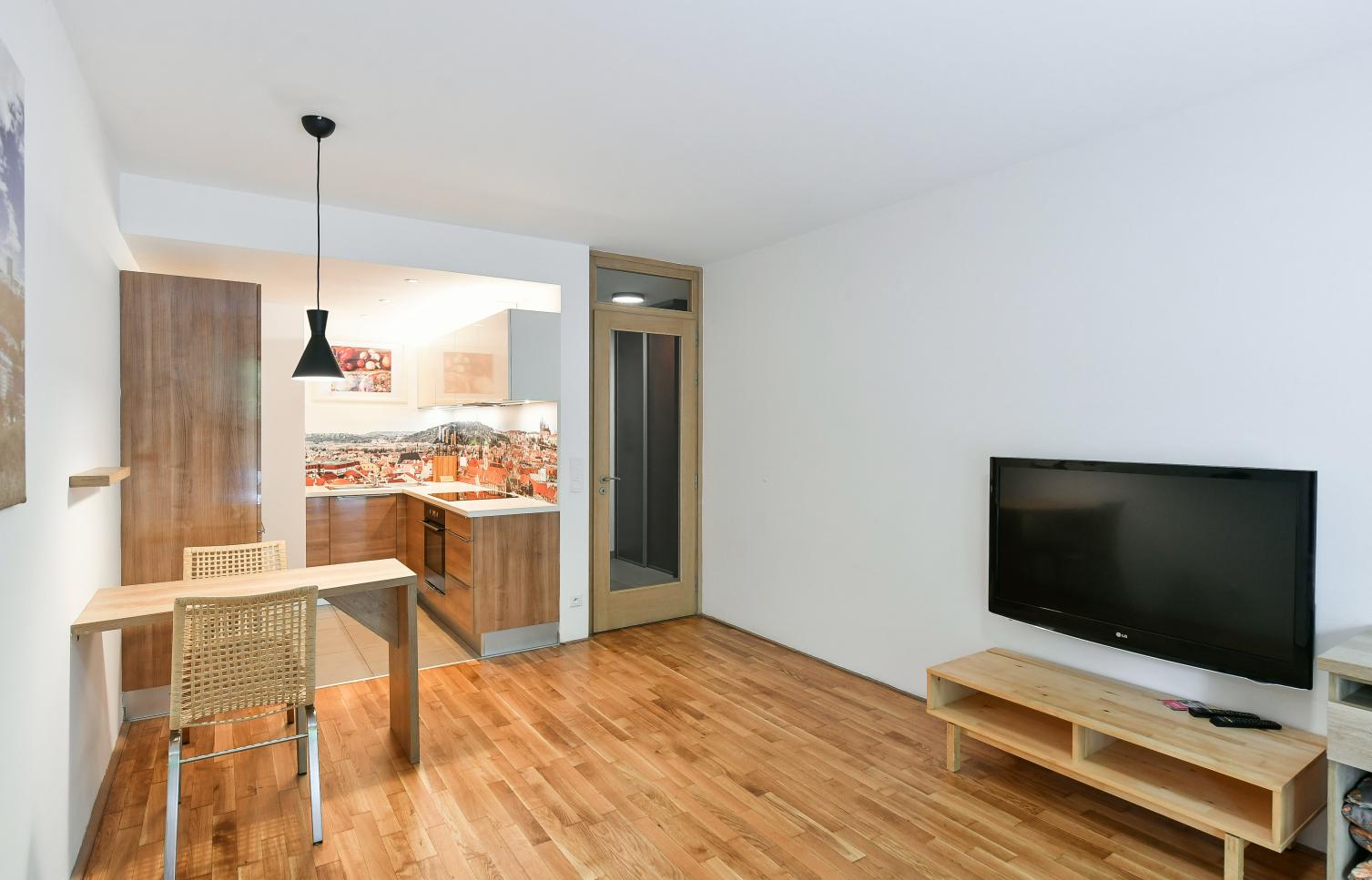 More photos...
More photos...
Space:
Price:
19 000 CZK (736 EUR)
ID:
6662
Size :
48 m2
Monthly fees:
Benefiting from a terrace, (22 m2), this is a one 1 bedroom partly furnished apartment situated in on the ground floor of a modern residential building (2008). Located in a tranquil residential neighborhood just steps from the Dívčí hrady forest park nature preserve. Fast and easy access to the city center, five minutes by car to the Anděl commercial and entertainment center with multiple transportation links, 10 min. on foot to Radlická metro station.
The interior features living room with a fully fitted open kitchen (el. cooking plate, oven, exhaustor, dishwasher) and terrace access, shower bathroom with toilet, and an entry hall.
Wooden and tile floors, inteligent system Loxone, which controls lightening, heating, security alarm system.
Parking space in the common garage is included in the rental price.
Tenant´s fees CZK 3000 / month.
Location
Praha 5 Radlice
Building
Bricks
Street
U Dívčích hradů
Ownership
Personal
Price
19 000 CZK (736 EUR)
Furnished
Partially furnished
Size
48 m2
Floor
Ground floor
Floors
5
Lift
Yes
Terrace
Yes (22 m2)
parkovací stání
Yes
Dryer
Yes
Washing machine
Yes
Location
Praha 5 Radlice
Building
Bricks
Street
U Dívčích hradů
Ownership
Personal
Price
19 000 CZK
(736 EUR)
Furnished
Partially furnished
Size
48 m2
Floor
Ground floor
Floors
5
Lift
Yes
Terrace
Yes (22 m2)
parkovací stání
Yes
Dryer
Yes
Washing machine
Yes
Send request