HOUSE FOR RENT
Na Malé Šárce Praha-Nebušice -
Reserved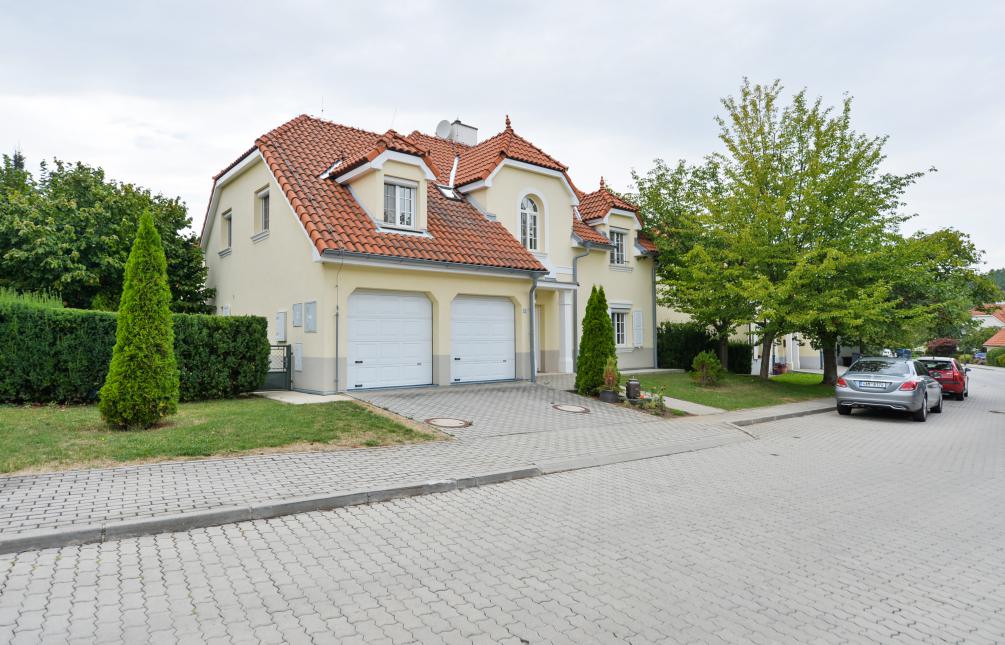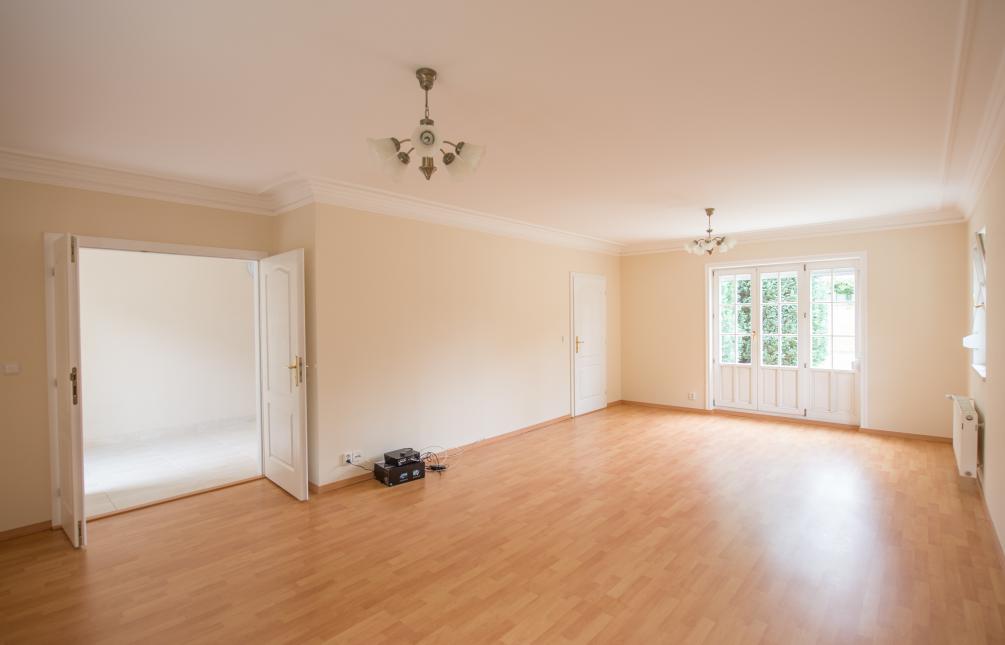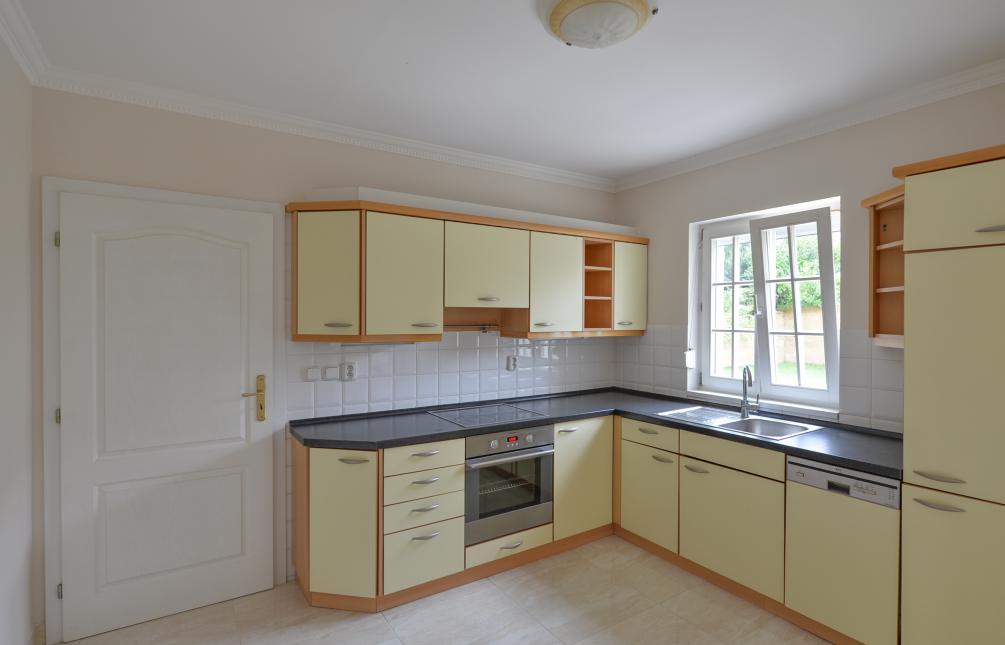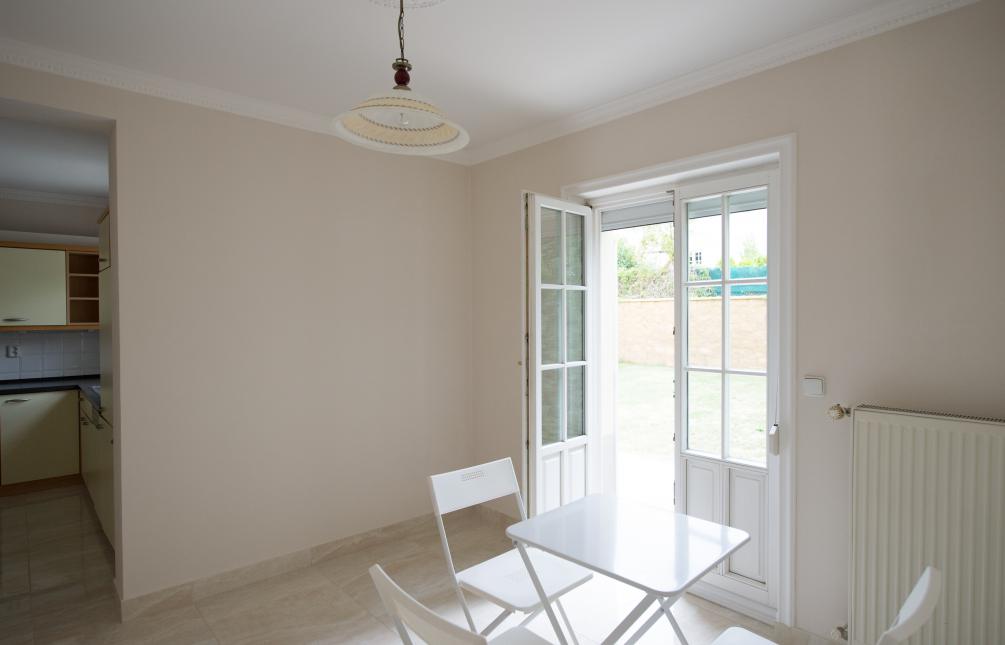 More photos...
More photos...
Property type:
Detached house
4 bedrooms

Price:
68 000 CZK (2 633 EUR)
ID:
3739
Size :
200 m2
Monthly fees:
Detached family house in an exclusive community on the north-western outskirts of Prague with their own 24/h security service. This location has a well established reputation as one of Prague's most sought after residential neighbourhoods for the city's expatriate population, due to its quiet residential feel, proximity to the International School of Prague and adjacent picturesque Šárecké Valley natural park. Malá Šárka (subdivision built around the International School of Prague) is well located for easy access to Dejvice, Prague airport, and Evropská Street, which connects into the city´s ring road and acts as a major arterial route to and from the city centre. Regular bus links to Bořislavka and Dejvická metro station.
Traditional floor plan of the property blends efficiency with traditional lifestyles. Nicely appointed spacious kitchen with modern appliances and accessories, open to the dining area, and the living areas face the rear garden. Stairs located in the entrance hall provide clear separation between living and bedroom areas. Four bedrooms (one with a balcony), three bathrooms (two of them en-suite), two walk-in closets, separate toilet.
Other features: wooden and laminated floors, large format tiles, French windows, built-in wardrobes, external blinds, alarm, UPC cabling, internet. Attached garage for two cars with adjacent utility room. The garden at the rear of the house has a small patio, that is perfectly designed for barbeques and entertaining, as well a private shed.
Location
Praha-Nebušice
Building
Bricks
Street
Na Malé Šárce
Ownership
Personal
Price
68 000 CZK (2 633 EUR)
Furnished
Not furnished
Size
200 m2
Floors
1
Terrace
Yes
Garden
Yes (387 m2)
Double garage
Yes
Washing machine
Yes
Dryer
Yes
Location
Praha-Nebušice
Building
Bricks
Street
Na Malé Šárce
Ownership
Personal
Price
68 000 CZK
(2 633 EUR)
Furnished
Not furnished
Size
200 m2
Floors
1
Terrace
Yes
Garden
Yes (387 m2)
Double garage
Yes
Washing machine
Yes
Dryer
Yes
Send request